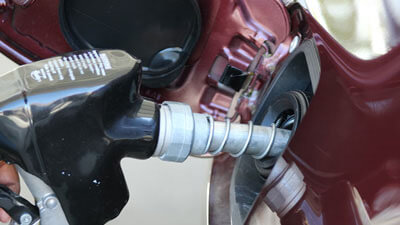 Practical Advice
Driving in Mozambique
Take note of the speed limits as they reduce down to 60km/h when passing through villages. Traffic officials use radar as a means of trapping. If traffic officials stop you, be courteous and polite. If you are in the wrong, pay the fine but insist on a receipt. Please be aware that only police in white uniforms are allowed to stop and fine you for traffic violations. A tourism green line has been set up to deal directly with any complaints that you may have with police misconduct whilst in Mozambique and the number to phone is 0800 460 460. Outside Mozambique the number is +258 800 460 460
You should consider contacting DriveMoz, a Facebook group and community that has many benefits for its members. It is specifically focused on assisting travellers to Mozambique, with their preparations and offers guidance before departure and during your travels within Mozambique.
Please do not drive after dark as there are a lot of unroadworthy vehicles on the road without lights or reflectors. Pedestrians can also be a problem as most villages are alongside the road. With the increasing number of Mozambicans privately owning cars, traffic volumes in and around Maputo can be horrendous during the city's rush hours. For peace of mind try and avoid driving through the city during the following periods: 7am to 10am and 3pm to 7pm.
Petrol
Fill your car at the border (Komatipoort) or in Swaziland at Siteki. Petrol is cheaper in South Africa and Swaziland. Both unleaded petrol and diesel are available in Maputo, Macia and Bilene. All major petrol stations take cards.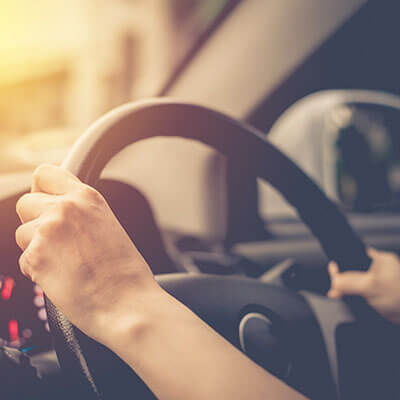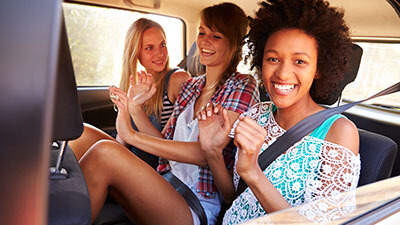 Travel Tips
Before driving into Mozambique, we recommend that you view the DriveMoz website for some practical advice.
Please ensure that your vehicle is compliant with South African and Mozambican legal requirements:
Vehicle registration papers: if the vehicle is not registered in your name then obtain a notarised and stamped letter of authorization from the owner of the vehicle to drive and to take the vehicle into Mozambique.
Financing of vehicle: If your vehicle is still being financed, get a letter from your bank allowing your vehicle to cross the border.
Valid driver's licence: must be carried at all times while driving.
Third Party Insurance: compulsory (purchase at any AA Autoshop or at the border - valid for 30 days).
A set of warning triangles: These do need to be displayed in case of breakdown or emergency
If towing a trailer, you need 2 x yellow & blue Mozambique warning triangles which must be displayed at front of vehicle (on bumper) and rear of trailer.
All South African vehicles must display a ZA sticker, as well as a yellow triangle on a blue background (can be purchased at any AA Autoshop).
Emergency items: Yellow reflective vest must be carried in your vehicle to be worn in the case of a breakdown or emergency. Each vehicle to be equipped with a small fire extinguisher.
Wear seatbelts: Everyone, in the vehicle, including passengers in the back seats, must be belted in with their seatbelts.
Shoes: Do not drive barefoot or with sandals/flip flops: this is subject to a fine.
What to do if instructed to pull over by a Mozambican police official.
Indicate to the official that you are stopping.
Stop and switch on your hazard lights.
Turn off your music/radio and remove your sunglasses as a token of respect.
Be a positive ambassador to your country, listen politely and comply with the official's instructions - don't be argumentative.
Officers in white shirts and blue trousers are the traffic police - they are the only ones permitted to fine you for any traffic violation. Their names and numbers are clearly visible on their uniforms.
If a fine is issued, insist on a written fine for your records.
Only pay the amount displayed on the fine.
If in doubt, as to whether a fine should be paid or not phone the government's Green Line for advice: When in Mozambique: 800 460 460 Outside Mozambique +258 800 460 460
The specific role of officials manning road blocks:
Officers in white shirts and blue trousers: Traffic Police. Can stop vehicles and issue fines for traffic violations.
Officers in light green shirts and green trousers, wearing red armbands: Taxi police. Cannot issue fines for traffic violations by other types of vehicle.
Officers in light grey shirts and dark grey trousers: Protection Police. Cannot issue fines for traffic violations. They can only arrest you and take to a police station if you are in the possession of illegal contraband or stolen goods or for assault.
Officers in dark green: Rapid Intervention Police. Cannot issue fines for traffic violations.
Officers in light blue shirts and dark blue trousers: Customs (Algandegal). Permitted to search vehicles for undeclared items and contraband.
Officers in fatigues: Military. Permitted to search vehicles at road blocks and border posts.