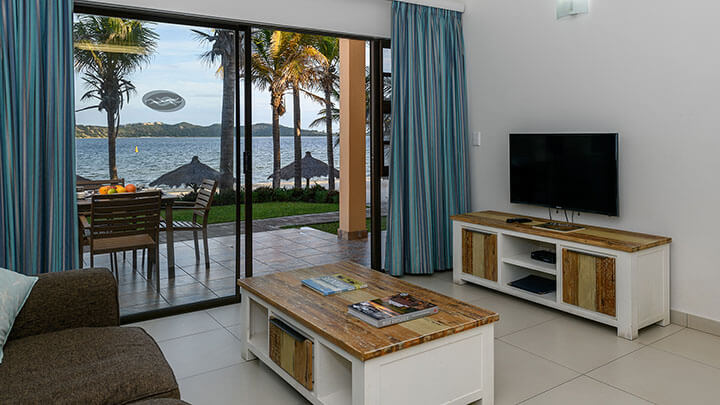 Accommodation
Three Bedroom Apartment with Patio
1 Double Bed & 4 Single Beds
This self-catering apartment can accommodate up to six adults and an infant under 2 years old in a cot (on request). The main bedroom features a double bed and an en-suite bathroom, while the second and third bedrooms are furnished with two single beds each. The unit is designed with comfort, featuring a full kitchen, a spacious lounge, a dining area, and a patio equipped with BBQ facilities - offering amazing views of the lagoon.
Check Availability
Browse Gallery
Amenities
We take pride in providing a range of top-notch facilities to ensure your stay with us is nothing short of exceptional. To make your visit seamless and comfortable, we have provided a list of amenities that are guaranteed to meet your needs.
Gallery
Visualise your dream getaway by exploring our image gallery! Take a look at the luxurious accommodation and first-class facilities we offer and get a feel for the unmatched comfort that awaits you. Our photos are not just for show - they represent the excellence that you can experience firsthand at our resort.